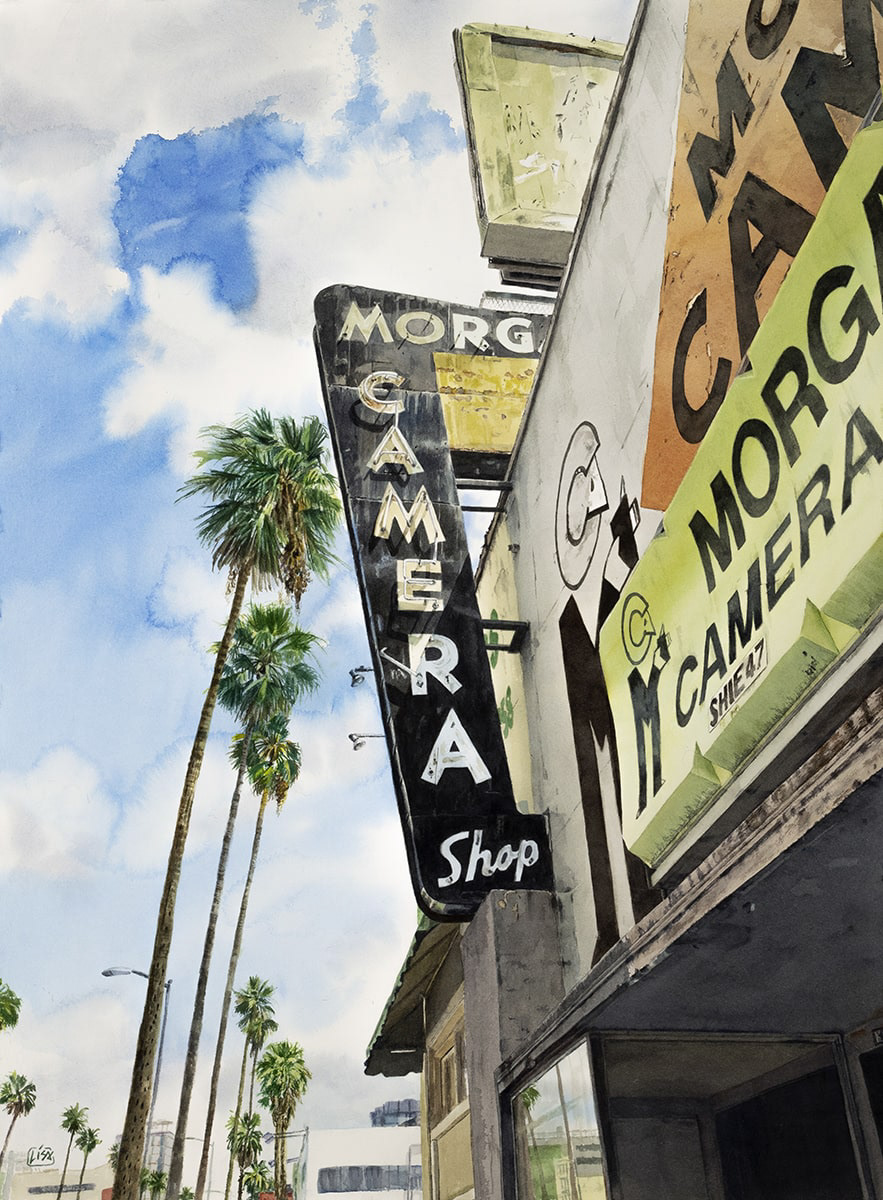 Medium: Watercolor
Size (Unframed): 21.5" x 29.5"
Price: $1970
TEMPORARILY UNAVAILABLE

Exhibitions/ Awards:
• 2022 LST Gallery 12th Cityscapes Competition

• Dallas Metro Arts Contemporary 2020 Watermedia National Juried Exhibition

• First Place Award 2020 Watermedia Category, 35th Texas & Neighbors Regional Art Exhibition

• 2020 Signs of a Recent Past Solo Exhibition, Cultural Activities Center, Temple, TX and Vive Les Arts Theatre, Killeen, TX

Description/Story: I was there at the right time and place. I had been on a trip to Los Angeles for the premier of an animated short movie of my children's story
Min Min and the Magic Garden
. Walking around LA, I found all sorts of interesting buildings and signage including this iconic storefront. It's a good thing I took a lot of reference images as this is no longer the way you see it here.
To Purchase a Lisa Tennant Original start the process through our contact form. State the name of the work of art you are interested in, checking if it is available and ask any questions you may have.