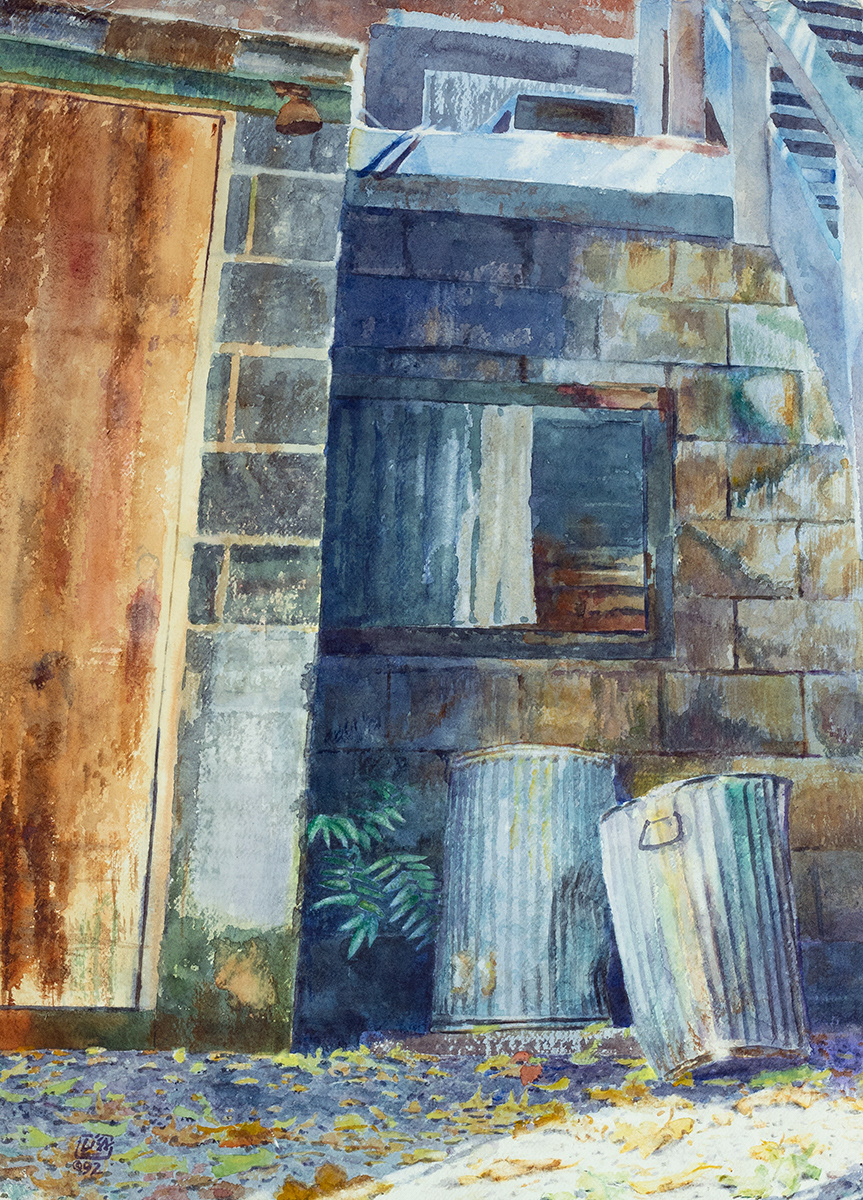 Medium: Watercolor

Size (Unframed): 29.5" x 41"
SOLD
Older work. Shown in several exhibitions in Ann Arbor

Description/Story: This painting takes a look at the textures, weathering and colors from an out of the way space behind stores in Ann Arbor. How can something so mundane be so colorful? This was part of my graduate work, finding the unnoticed and bringing attention to it, shedding light on neglected places. The work was painted on handmade paper with a full deckle edge.

Available as prints in multiple sizes from our
SHOP
To Purchase a Lisa Tennant Original start the process through our contact form. State the name of the painting you are interested in, checking if it is available and ask any questions you may have.